Next Level Team Learning!
Do you ever feel like your team is stuck in a learning rut? Maybe you've tried traditional training programs, but your team still struggles to apply new skills in the workplace. If so, it might be time to try a new approach: AHA's, Woohoo's, and Huh's!
These three outcomes are a central part of FUNdamentals of Play's experiential PLAYshops, and they can be applied to any type of team learning opportunity. We believe that learning doesn't have to be boring – in fact, it can be downright fun and playful! That's why we're excited to share with you our three favorite outcomes for team learning: AHA's, WOOHOO's, and HUH's! Let's take a closer look at each one ✨:
The Three Golden Team Outcomes:
1)
🎉🤩🙌AHA's: Revelations That Inspire Change!🎉🤩🙌
Have you ever had a moment of revelation that changed the way you think about something? That's an AHA moment!
During our PLAYshops, teams often experience AHA's. These are revelations about something new discovered about the team that they may want to explore further or make changes for. By encouraging teams to think outside the box, AHA's can help them find new and innovative solutions to challenges they face.
AHA's are essentially new ideas and can range from recognizing untapped potential in team members to realizing new ways to approach projects. The important thing is that AHA's inspire change! They are moments of insight that can transform the way teams work and interact with each other. Capture the AHA's and make clear actionable steps to implement them!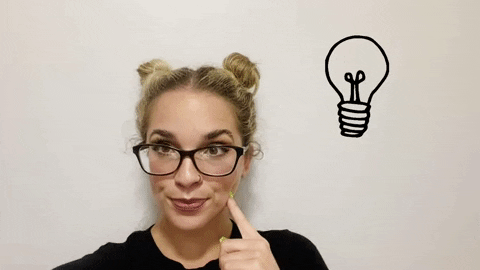 2)
👏🎉🎊WOOHOO's: Celebrating Success👏🎉🎊
Who doesn't love a good celebration? That's where WOOHOO's come in! We make sure our PLAYshops have plenty of opportunities for these.
They're moments of celebration for your team. Maybe it's something the team realizes they are already doing well and want to do more of. Maybe someone made an insightful comment or participated in an activity with enthusiasm.
Either way recognizing and celebrating in the moment with a WOOHOO, helps recognize and reinforce the positive aspects of teamwork, boosting team morale and confidence. When teams feel good about themselves and their work, they're more likely to continue doing what they do well and strive for even greater achievements. Make sure to capture your WOOHOO's and make plans to amplify them even more in the future.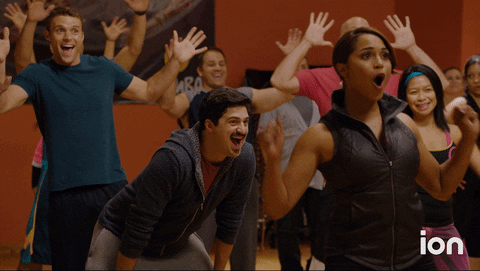 3) 🤔🔍🧐Huh's: The Power of Curiosity🤔🔍🧐
Have you ever asked a question that has eventually led to discovering something new and exciting? That's a HUH moment! HUH's are questions or areas that need further exploration, research or insight.
In any learning session, there is limited time and not everything will be answered. That's OK! Questions are great outcomes because they can eventually lead to awesome answers and discoveries. As long as they aren't forgotten about, that is!
Questions are great since they lead to answers as the team seeks resources and advice from experts, etc. They also demonstrate to the team that it's okay to ask questions and that seeking answers is a valuable part of the learning process. HUH's encourage teams to ask questions and seek out new information and perspectives, sparking curiosity and creativity & unlocking new levels of problem solving and collaboration.
Three Outcomes to Change Your Team:
So there you have it: AHA's, Woohoo's, and Huh's – the three outcomes that can transform any learning opportunity for your team (and are not just limited to our PLAYshops!). By striving for these outcomes, your team can unlock new levels of productivity, creativity, and collaboration. And remember, learning doesn't have to be boring – so, don't be afraid to think outside the box and try a new approach to learning. Who knows what AHA, Woohoo, or Huh moment your team might discover next?
---
Looking for some FUN, connection and growth for your next team event, social or learning opportunity?  We teach modern day business skills through the power of PLAY! Check out our Live PLAYshop or Virtual PLAYshop offerings and get in touch!
---